Moving Company Bloomington
Moving can be one of the most frustrating experiences in anyone's life, that's why Moving Company Bloomington is your trusted expert for residential and commercial moves. Whether your move is large or small, our talented local movers will move you with peace at mind. We'll assist you through the entire process from start to finish. Contact our local movers today and we'll be more than delighted to help you select the right moving services.  

As a local mover in Illinois, our commitment to excellence includes the following services:
•Quick Response
•Fast Consultation
•One Day Delivery
•Free Estimation
•No Hidden Cost

Our professional local movers work with you to help pack, load, crate and board the belongings onto the moving truck. You belongings will be safe in our truck; it is fully padded and has tight ropes to securely store the moving boxes and heavy things. Once we reach your new location, we'll safely transport all the boxes into your new home or office and start the unpacking process. We strongly recommend that you get property insurance, so if by any means your belongings get damaged, we'll replace the cost.  
During the local moving process, there can be many complications that a person can experience. As one the top local moving companies in Illinois, we understand these possible complications, which is why we have developed moving packages that add protection during the moving procedure. These special moving services will make your move easier and stressful. If your local move requires any type of special instruction, please let us know ahead of time so there won't be any confusion on the day of the move.   
Moving Services
Residential Moves
Interstate Moves
Economical Prices
Packing Materials
Long Distance Moves
Commercial Materials
Local Moves
Storage Services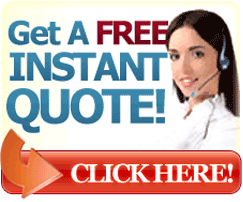 Phone:
(309) 282-5802
Hours:
Free Estimate
4.9

stars - based on

133

reviews